RAW Pressery Almond Milk Ad Film
We made an ad film for RAW Pressery and their healthy milk alternative - Almond Milk. The film was shot with real personalities, from national level swimmers, calisthenics champions, celebrity chefs as well as Jacqueline Fernandez.
The film aims at promoting a healthy lifestyle by showcasing several different people and their healthy routines.
​
As an agency, we handled all the pre-production, creative ideation, production as well as the post-production.
​
My involvement was also in every step of the process. The script/concept was written by me and the final song we used was shortlisted by me. During pre-production, the complete storyboard was conceptualized, drawn and edited by me.
I was an Associate Director and handling the Art Direction during the production of the shoot.
During the shoot, the underwater visual was shot by me due to the DOP being unable to go underwater.
I was also a part of the cast in the video as the man lying down on the beach.
In post-production, I was the Chief Associate Editor and motion graphic designer.
The animation sequence in the ad film was entirely animated by me.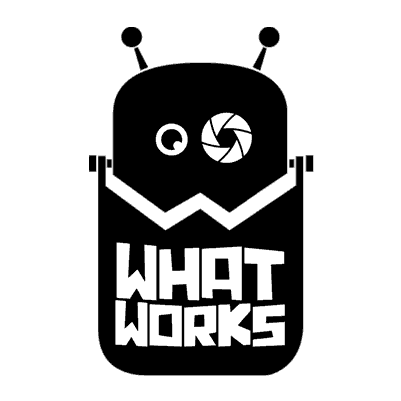 Producers
Imran Shamsi, Akshit Chobisa

Director & Editor
Vibhav Ameta

DOP
Tuhin Mukherjee

Line Producer
Sunny Dixit

Chief AD
Ayush Shah

Assistant Directors
Niranjan R Bharati, Kiyara Hiremath, Karan Soni

Production Assistant
Anek Singh

Assistant DOP
Manish Khushalani
​
​
Creative Team
Deeksha Tripathi, Niranjan R Bharati, Vibhav Ameta

Graphics
Radhika Sivsankar, Niranjan R Bharati

Motion Graphics
Karan Soni, Niranjan R Bharati

Costume Stylist
Sarveena Ningadalli

Costume Assistant
Rashmi Singh

Art Director
Kanishk Verma, Shivani Singh

Colour Grade
Kabir Nagrani
​
Accounts
Seema Maurya
Cast List

Jacqueline Fernandez as Herself (Brand Ambassador)
Yash Bhatia: Delivery Boy
Sanjana GC: Shopping Cart Girl, Girl drinking out of RAW bottle
Atiya Rakyan: Yoga Girl & Girl Liking Post
Aslam Shah: Calisthenics
Sandeep Kumar: Runner
Riddhi Sampat: Diver
Harsh Dixit: Chef
Nirala: Battle Ropes
Eshaan Sharma: Cyclist
Ankit Madan: Flight Entrepreneur
Niranjan R Bharati: Guy in Cow Onesie
Zahabia Lacewalla: Hula Hoop Girl
Veer Bhanushali: Kid Planting
Nilanjan Burman Roy: Calendar Guy, Guy taking RAW bottle out of the fridge
Harpreet Baweja: Push up Guy with dog
Sunil Shroff & Sushma Prashant: Couple in Cafe
Zidaan Shahid Shaikh: Bottle Flip Kid
Being a music video ad film, the complete film was storyboarded and 80% of the storyboard was retained at the end of the film. The complete storyboard was drawn and put on the edit timeline by me.
Due to the DOP Tuhin Mukherjee and Camera Operator being unable to go underwater to take this visual, I stepped in and went underwater with the camera gear to be stable and take this shot. Was a lot of fun and thrilling actually.
For this shot, we travelled to Goa to get a clean beach and have the drone fly up to reveal the beach art. As only minimal people could make the journey, I was cast as the guy lying on the beach in the onesie and get this shot done.
The complete animation sequence was done inhouse by Karan Soni and I, with the cell animation of the man running being done entirely by me.